Current WSG time: Sun, December 10, 8:00:53 AM
Are you a member of WSG? Feel free to log in below!



WSG has a different 'special' Pokémon every week! It is basically a free gift to anyone who's a member of WSG.

Current Promotional Pokémon
Welcome to Weedle's Secret Garden!
Are you a fan of Pokémon, just like the rest of us!? Perhaps we have just the thing for you...
Collect!
Weedle's Secret Garden has plenty of Pokémon to offer to the true collector. While some may be easy to get, others put up quite a challenge to acquire.



Compete!
Have you got what it takes to climb the rankings and compete with others? Whether you're going to have the strongest Pokémon or the most money, be prepared for some good competition.
Achieve!
Constantly surpassing your own limits is what it's all about. With currently 95 achievements, each with 3 tiers, you've got plenty of things to do all over the world of Weedle's Secret Garden.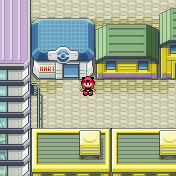 Explore!
Roam around our unique and engaging maps, where you will not only encounter plenty of Pokémon, but also find plenty of items and quests to complete.
Research!
Learn what it takes to create your very own Toxic Pokémon and take on quests to gather ingredients and materials at our Research Lab!







And... relax!
Once you've had enough of all that hard training, there'll be an active community waiting for you, both on the game (forums) and on the chat (Discord). Don't forget to pay us a visit, especially with the frequently hosted contests!